So this is a way to install it without having to drill into your truck bed. What you need to get are little J hooks. You can get these at Amazon or at any hardware store. And you're going to put them right in holes. The box also comes with little foam pads. That way you don't mess up your paint. This truck had a different box. That's why there's a hole there.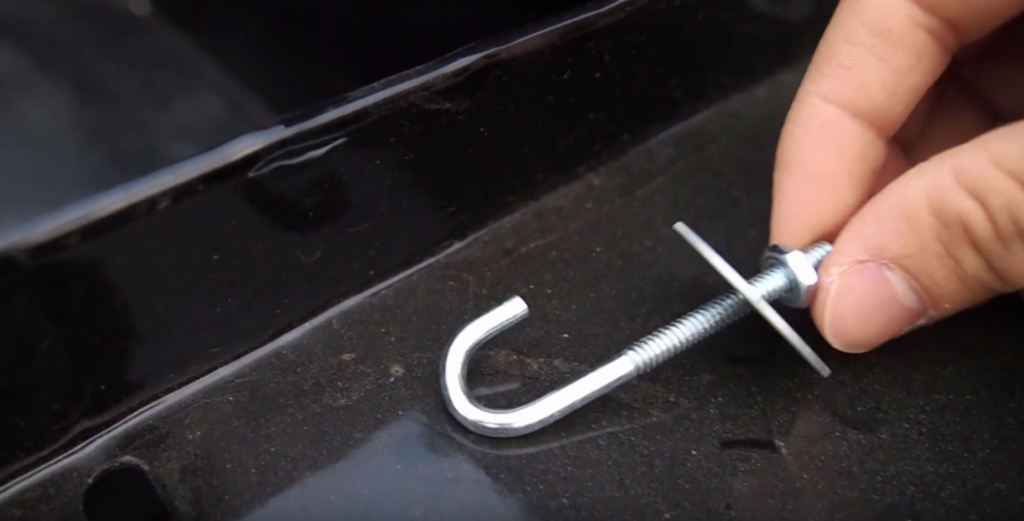 What's you're going to want to do is line your toolbox up correctly, the area you want it. And then you're going to take the J hook and four's good enough. Two on the one side, and two on the other sides. You're going to put it down, make sure you buy a washer. J hook takes a 10-millimeter little nut. And then you're going to come through the bottom and put this hook under the bed rails and then you're going to pull it up like that and then just tighten down that nut like that. Just do that on all four of them. And then, there you go. And then it's bolted down. Ready to put your stuff in it.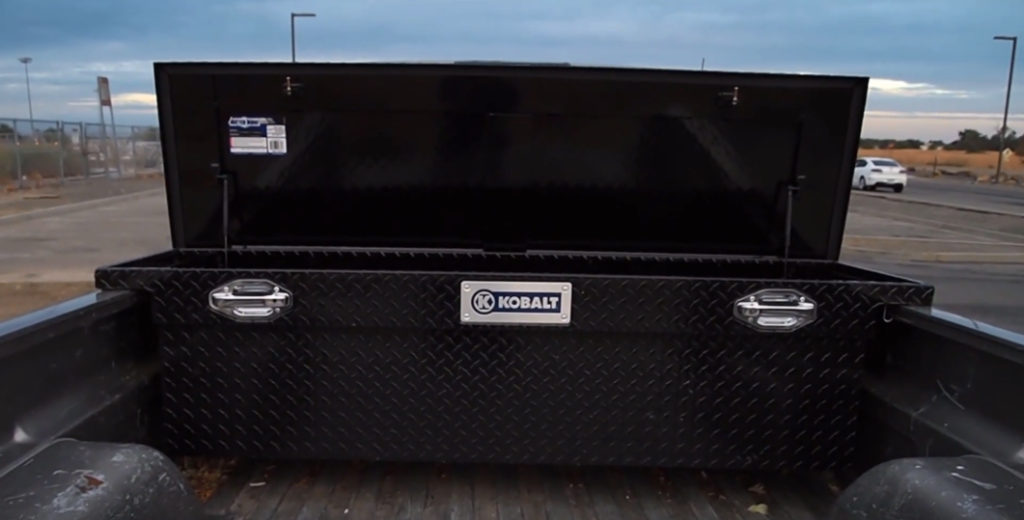 Recommended using UWS toolboxes. Most of their toolboxes go from a small size, a medium-size, and a large size. I bought a small before and that was for a little Toyota Tacoma truck I had, like 1998. And then, also had I think a medium which would fit like a newer Tacoma, like a 2006 and up. And then I think this body style is considered large. But all you got to do is just measure your truck bed.
---