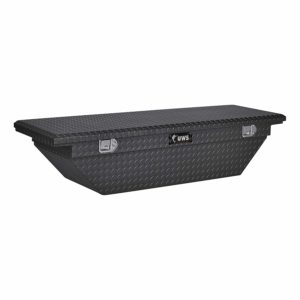 Extra-Thick aluminum
Stainless steel handles
Easy to install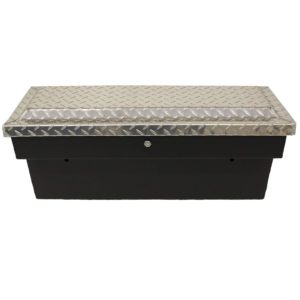 Corrosion-Resistant
Sturdy cam lock
Drain hole plug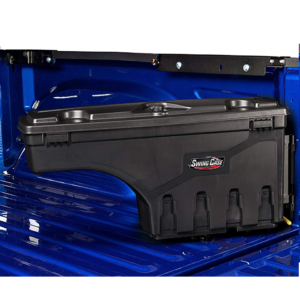 75lb Weight Capacity
Swings Out for Easy Access
Lockable Storage Solution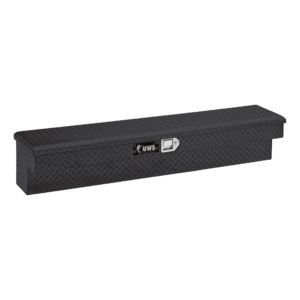 Aircraft-grade cables
2 Padded Handles
Extra-thick aluminum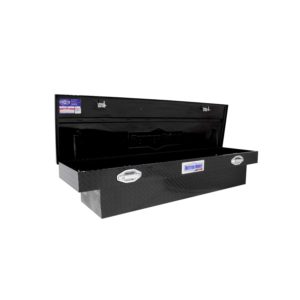 Self-Adjusting Strikers
Weather-Sealed Lid
100% fully welded seams
The review grew from a single request made by my fellow mechanic who drives a Toyota Tacoma. He couldn't find an affordable toolbox for his vehicle and asked for my opinion. I have chosen a few cases for these specific pickups that I owned/own, came to his house in one of the summer weekends and we have tested all of them for durability and installation.
An interesting fact – our initial pick was Genuine Toyota because it's hard to find a more suitable box for Tacoma than the one made by the same manufacturer. But then we've changed our decision and the first place was given to UWS TBS-63-A-LP-MB because it offers the extra-thick aluminum case my friend isn't afraid to use even during heavy rains and snowfalls.
My rating for Tacoma toolboxes: major criteria
The process of installation/uninstallation was our main criterion here. Sometimes you just don't have additional 5 minutes to pull the case out of a truck that is why this must be quick. And UWS TBS-63-A-LP-MB is easier to install. Though, Genuine Toyota has a special drain-hole plug and corrosion-resistant layer for additional protection. I also added UnderCover SC401P, UWS TBSM-36-BLK and Better Built 79210989 models because all of them are easy to set up.
Besides the process of installation and ease of access, a mechanic should follow such criteria when choosing a Tacoma-ready toolbox:
The truck size bed is important. You have to measure all its dimensions before choosing a toolbox. It is one of down-sized small pickups so the case should not be too large;
Cargo capacity is another parameter you should take into account. The average kit for trucks can hold up to 75 lbs or less;
The price can vary from $50 to $600, as far as I could research. All cases presented here are under $200;
Materials for Tacoma-ready kits must be of metal origin – I would recommend aluminum or stainless steel;
Finishes also matter – black won't stand out, while the semi-gloss white cases just look plain awesome. I didn't pick anything fancy and expensive but all of the top 5 boxes just look great;
The video tutorial shows how the UnderCover swing box for Toyota Tacoma works. A good pick for everyone who requires a Tacoma toolbox under $100. Share your thoughts – do you have the same criteria for choosing a tool case or not?
---
Video Tutorial: Undercover Swing Case
---