There are numerous things to think about when deciding on the correct tool bag or box. What types of tools do you plan on storing in your bag or box? What size do you need? Are you looking for a specific feature, such as wheels for easy transport? In this article, we will answer common questions about tool bags and tool boxes and provide product reviews to help you make the best decision for your needs.
The durability of the toolbox and tool bag
The material of the toolbox or tool bag will play a role in how long it lasts. If you are looking for a tool box or bag to last a lifetime, then choose one made from steel. Aluminum is another durable option. However, it is not as strong as steel. If you need a light-weight option, then choose plastic. Just keep in mind that plastic is not as durable as metal and it can break easily.
Some tool bags and tool boxes come with special features, such as wheels for easy transport. If you plan on moving your bag or box around often, then this is a feature you should look for. Other features to consider include: padded shoulder straps, an extendable handle, and a water-resistant bottom. [1]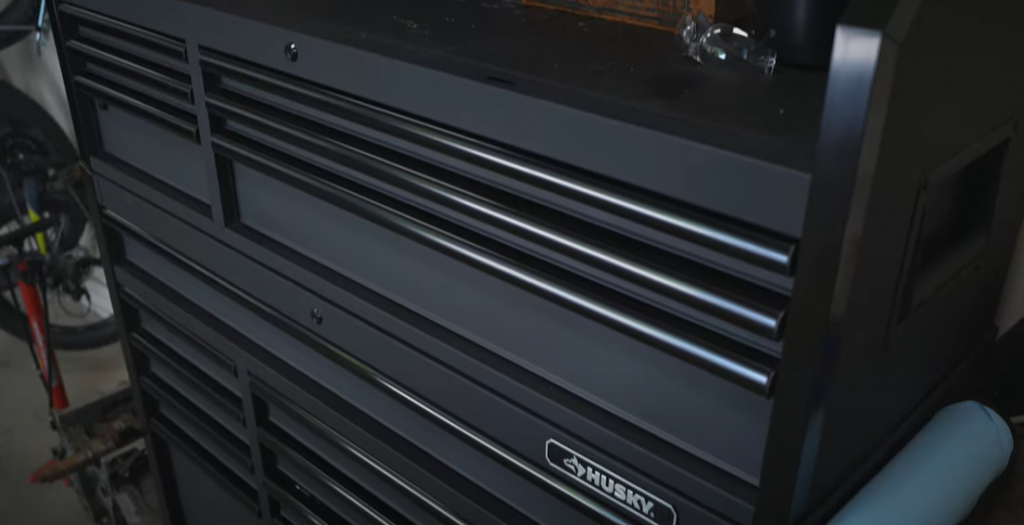 Portability when carrying to work
Portability in transit to the workplace:
A tool bag is more portable when you need to take your tools with you.
It also has the advantage of being able to stand on its own, meaning that you can set it down and not have to worry about it tipping over.
A tool box, on the other hand, is better for storing your tools in one place.
It is generally more sturdy than a tool bag, so it can withstand being dropped or knocked over.
If you're looking for something to carry your tools around in, then a tool bag is probably the way to go. If you need somewhere to store your tools, then a tool box is a better option. Whichever you choose, make sure it's big enough to fit all your tools! [2]
Organization and storage
Any mechanic will tell you that organization and storage are crucial. Having the right tools available can make a big difference in efficiency and productivity. Here's a list of the best tool bags and tool boxes on the market, with comparisons and evaluations.
There are a lot of variables to consider when selecting a tool bag or box, including size, durability, and mobility. The first step is to assess your needs and determine what type of tools you will be storing. For example, if you need to carry around a lot of heavy duty tools, then you will need something that is sturdy and has wheels for easy transport. On the other hand, if you just need to store a few basic hand tools, then a smaller bag or box will suffice.
Once you have a general idea of what you need, it is time to start shopping around. Tool bags and tool boxes come in a variety of brands and types, so it's critical to conduct research before buying one. Read online reviews from other mechanics to get an idea of which products are the most durable and user-friendly. You can also find helpful tips and tricks for using and storing your tools in a bag or box.
When you have narrowed down your choices, it is time to compare prices. Be sure to factor in shipping costs when making your decision. Some retailers offer free shipping on orders over a certain amount, so be sure to take advantage of these deals when possible. Once you have found the perfect tool bag or tool box, you will be well on your way to being a more organized and productive mechanic. [3]
Great one with a tool safety
There are a lot of different factors to consider when choosing the right tool bag or tool box for your needs.
Tool safety is always the number one priority. Make sure to read all instructions and warnings that come with your tools before using them. Always wear appropriate safety gear, including gloves, goggles, and ear protection when working with power tools.
When it comes to choosing a tool bag or tool box, there are a few different things to consider. The first is what type of material you want it to be made out of. Common choices include canvas, leather, and plastic.
Canvas is a popular choice because it's lightweight and durable. Leather is another good option because it looks nicer and can last longer. Plastic is usually the cheapest option, but it's not as sturdy as the other two choices.
Finally, consider what features you need. Some tool bags and tool boxes come with special pockets for holding smaller items, like screws and nails. Others have compartments for holding power cords or batteries. [4]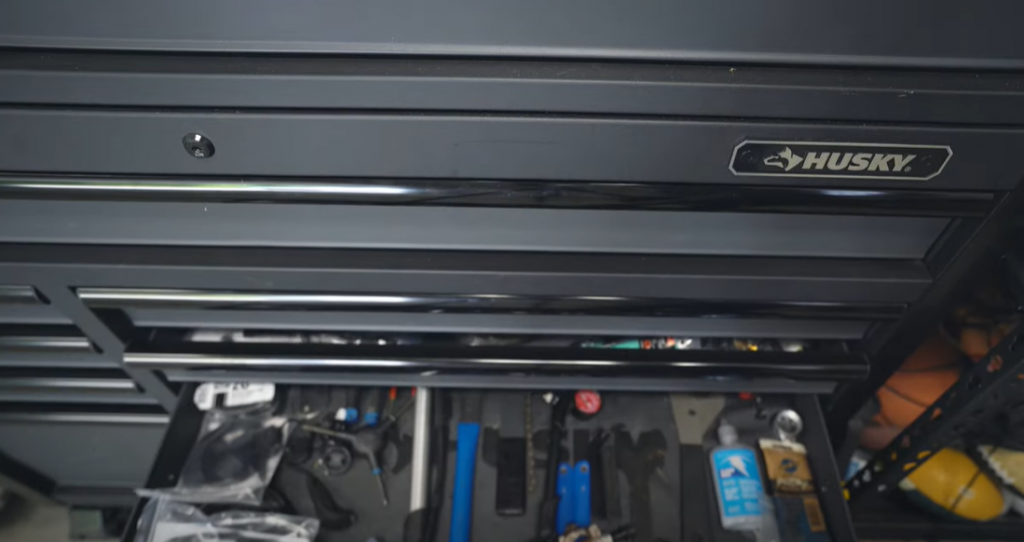 FAQ
Which tool bag is best?
There are a few factors to consider when deciding which tool bag is best for you. The first is what type of tools you'll be carrying. If you're a carpenter or handyman, you'll need a different bag than someone who just needs to carry around a few basic tools for odd jobs around the house. The second factor is how often you'll be using your tool bag. If you're only going to be using it occasionally, then you don't need to spend as much money on a high-quality bag. However, if you're going to be using it every day, then it's worth investing in a durable bag that will last.
What does a tool box include?
A tool box usually includes a variety of different hand tools, such as screwdrivers, wrenches, hammers, and more. You'll also find a variety of power tools in a tool box, such as drills and saws. In addition to the actual tools, you'll also find things like nails, screws, and other fasteners.
If you're just starting out with your own DIY projects around the house, then a tool box is a great place to start. You can add to it over time as you acquire more tools and learn new skills. Just be sure to choose one that's big enough to accommodate all the tools you think you'll need – otherwise you'll end up with a cluttered mess!
What is a toolbox used for?
A tool box is a type of container that is used for storing and organizing tools. A typical toolbox is composed of one or more compartments, each of which may be further divided into smaller sections. Some tool boxes also have drawers that can be used to store larger items such as power drills or saws.
Tool boxes are often used by mechanics, carpenters, electricians, plumbers, and other tradespeople to store the tools they use on a daily basis. They can also be used by hobbyists and DIY enthusiasts to organize their tools and equipment.
There are many different types of tool boxes available on the market, from small portable units to large rolling cabinets. Choosing the right tool box for your needs will depend on the size and type of tools you need to store, as well as your budget.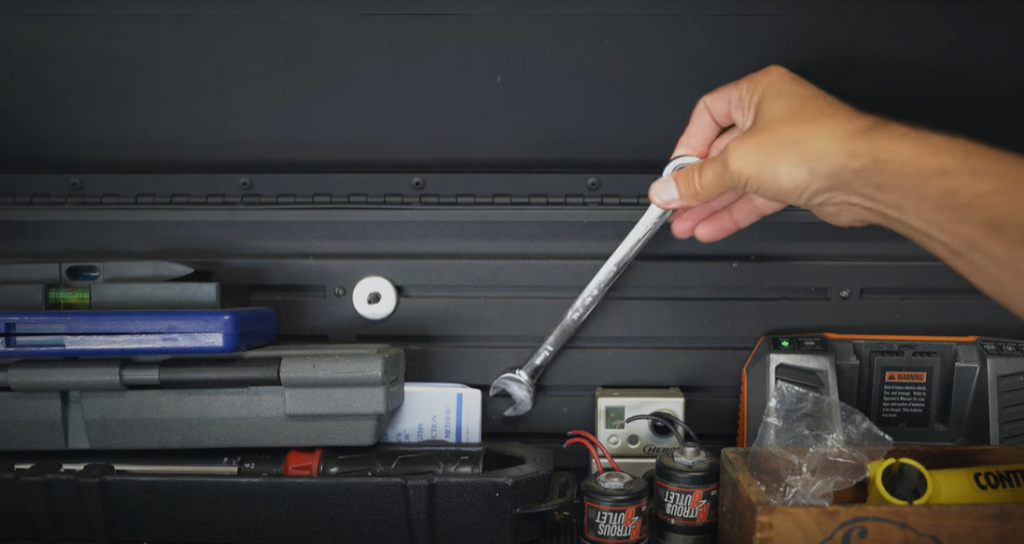 What are the four sections of the toolbox?
Now that we know the basics of toolboxes and tool bags, let's take a closer look at their different features. Toolboxes usually have four main sections:
The top compartment is great for storing smaller items like screws, nails, and drill bits.
The bottom compartment is perfect for holding larger power tools such as a drill or saw.
The side compartments are ideal for organizing longer items like screwdrivers and hammers.
And finally, the drawers can be used for keeping track of all your hand tools.
How do you organize tools in a tool bag?
There are a lot of ways to organize your tools in a tool bag. You can use different compartments for different types of tools, or you can keep all of your tools in one big compartment. You can also use dividers or pockets to help keep your tools organized.
Another way to organize your tools is to keep them in small containers inside your tool bag. This way you can grab the container you need and go, without having to search through your whole bag for the right tool.
No matter how you choose to organize your tools, make sure that everything has a place and that you know where everything is. This will save you time and frustration when you're trying to find a particular tool.
Do some research before you buy a tool bag or tool box. Read reviews and compare products to find the one that's right for you. And once you've found the perfect tool bag or tool box, make sure to take care of it so it will last for years to come.
How many types of tools are present in the toolbox?
There are many different types of tools available on the market, but not all of them are necessary for every job. When choosing a tool box or bag, it is important to consider what types of tools will be needed most often. For example, if working on cars is a regular activity, then a socket set and various wrenches should be included. If woodworking is the main focus, then saws and hammers should be at the top of the list. Other common items that might be needed include screwdrivers, pliers, and levels.
Once the decision has been made about which type of tools are required, it is time to start looking at specific products. There are Tool Bag and Tool Boxes available in many different sizes, shapes, and materials. Some are designed to be portable so they can be taken from one job site to another, while others are meant to stay in one place. It is important to choose the right size for the space that is available and to select a material that will withstand the wear and tear of regular use.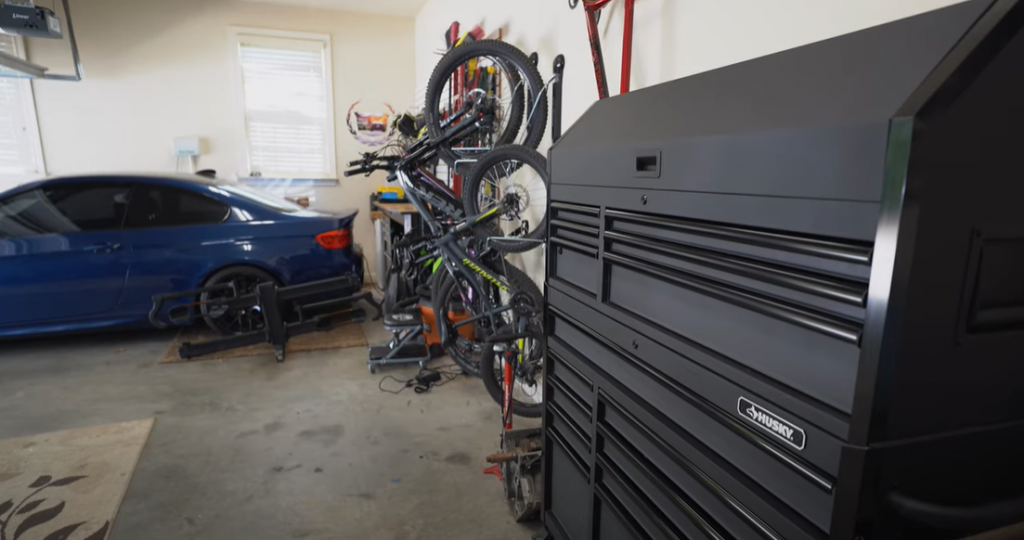 How do you organize sockets and wrenches?
There are a few different ways to do this. You can use a tray with multiple compartments, which is great for organizing small items. For larger items, you might want to consider using a pegboard or magnetic strip. This will allow you to easily see all of your tools and keep them within reach.
Another option is to use a tool box with drawers. This can be helpful if you need to store a lot of different tools. You can also find tool boxes that come with wheels, which can make it easier to move around your work space.
No matter what type of tool storage you choose, make sure it is sturdy and spacious enough to hold all of your tools. You should also consider how often you will need to access your tools. If you only use them occasionally, a small tool box might be sufficient. However, if you are a professional who uses tools on a daily basis, you will need something that is larger and more durable.
How do you keep wrenches together?
There are a few different ways to keep wrenches together. One way is to get a wrench organizer. This is a device that has multiple slots for each size of wrench. You can also buy a tool box that has separate compartments for each type of wrench. Another way to keep wrenches together is to use a zip-up pouch or tool roll. This way, you can keep all of your wrenches in one place and organized by size.
When choosing the right method for storing your wrenches, consider how often you will need to access them and how many wrenches you have. If you only have a few wrenches, then a simple zip-up pouch may be all you need. However, if you have a large collection of wrenches, then a tool box with separate compartments may be a better option.
Useful Video: Tool Box or Tool Bag – Best Tool Bag – CLC Tool Bag
Conclusion
There's a lot to consider when purchasing a tool bag or tool box. We hope this guide has been helpful in narrowing down your options and that you now feel more confident in making a decision. Remember to keep your needs and budget in mind, as well as the type of tools you'll be storing. With all of these factors in mind, you're sure to choose the perfect option for you. Thanks for reading!
References:
https://mytoolsmyrule.com/tool-bag-vs-tool-box/
https://blog.acmetools.com/why-choose-a-tool-bag-instead-of-a-tool-box/#:~:text=The%20compartments%20in%20a%20tool,of%20stopping%20to%20open%20boxes.
https://www.thomasnet.com/articles/machinery-tools-supplies/best-tool-bags-for-carpenters/
https://toolsvine.com/tool-box-vs-tool-bag/