Are you in the market for a new tool chest? If so, you've likely come across two popular brands: Kobalt and Husky. These two are often compared against each other when it comes to quality, price, and features. But what sets them apart from one another? In this article, we'll compare Kobalt vs. Husky Tool Chest to help you decide which is best for your needs. We'll look at their construction materials, size options, storage capabilities and more so that you can make an informed decision when making your purchase. Read on to find out more!
Husky And Kobalt Parent Companies
When considering a purchase of either Husky or Kobalt, it is important to know who owns these brands. The parent companies behind each can give you an idea of the quality and standards behind their products.
Knowing who owns these brands can help you make sure that the product you are investing in lives up to your expectations. Both Lowe's and The Home Depot have well-earned reputations for quality and customer service, so you can rest assured that the product you choose will be of a high standard.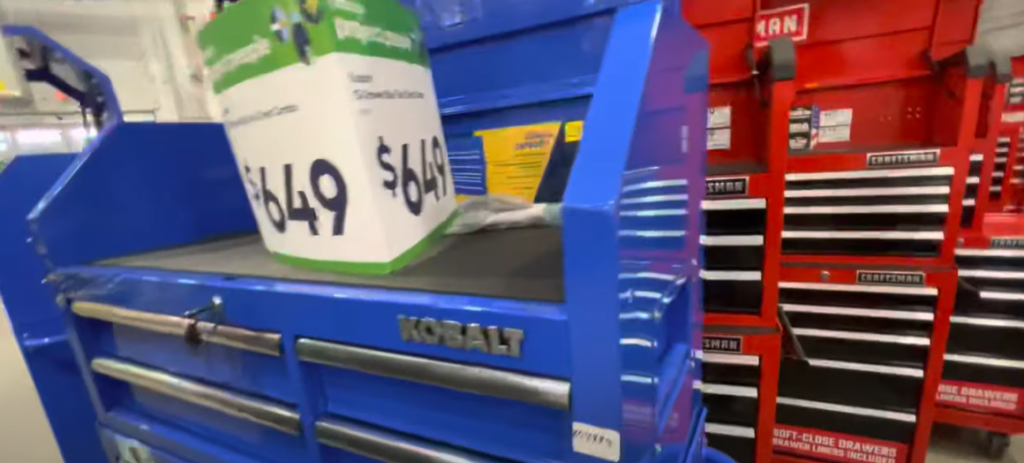 Husky Vs. Kobalt: Which Has A Better Product Portfolio?
When it comes to choosing between a Kobalt and Husky tool chest, the decision largely depends on what type of product portfolio you prefer.  Both companies offer high-quality products, but their selection differs in many ways.
Kobalt offers a wide range of products from bulky storage solutions like tool chests and rolling cabinets to smaller items like screwdrivers and wrenches. In addition, they provide a variety of cordless power tools including drills, saws, and impact drivers so you can take your handiwork to the next level.
Husky's product portfolio is more focused on the storage solutions side of things with tool chest sizes ranging from small to extra-large as well as garage storage systems and wall organizers. Their cordless power tools selection is not as extensive as Kobalt but still includes a few options.
When it comes to quality, both Kobalt and Husky offer well-made products built to last, so the decision ultimately boils down to personal preference. If you need more storage solutions for your workshop, Husky may be the better option for you. If you need more variety in your cordless power tools selection, Kobalt is likely the better choice. [1]
Brand Reputation And Cost Of Tools
Homeowners who are looking for quality tools without breaking the bank often turn to Kobalt, a brand powered by Lowe's. Husky Tool Chest, on the other hand, is made by Home Depot and is known for its durability and reliability. Both brands offer a variety of sizes, colors, and styles, but the choice ultimately comes down to personal preference.
When it comes to brand reputation, Kobalt and Husky Tool Chest both have loyal customer bases who will argue in favor of the quality and durability of their favorite brand's products. Overall, both brands are highly rated by customers, with some noting that they would consider either one as their go-to choice. However, the Husky Tool Chest is often seen as being more durable and reliable than the Kobalt range.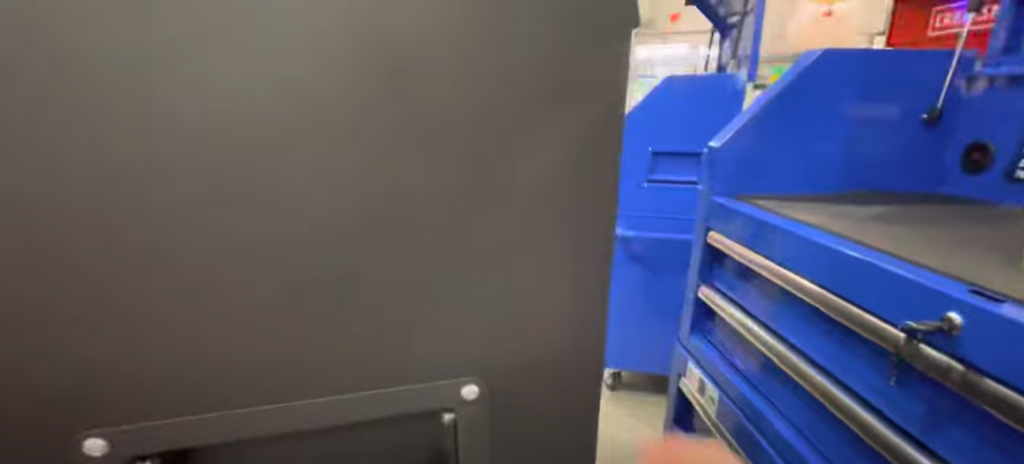 Which Offers A Better Warranty?
When it comes to warranties, Kobalt and Husky both offer competitive coverage. Kobalt provides a limited lifetime warranty that covers any defects in materials or workmanship for the entire life of the product. This warranty is not transferable and applies only to the original purchaser.
Husky also offers a limited lifetime warranty for their tool chests. This warranty covers the original purchaser for any defects in materials or workmanship and is completely transferable if you ever decide to sell your Husky tool chest.
So, when it comes to warranties, both Kobalt and Husky offer competitive coverage. However, since the Husky warranty is transferable, Husky provides a slightly better warranty than Kobalt.
It's important to note that both warranties are limited, so it's important to read the full terms and conditions for each brand before making a purchase. Additionally, both companies advise customers to keep their original proof of purchase in case they need to make a claim on either warranty. [2]
Husky Vs. Kobalt: Who Are These Tools Best For?
When it comes to deciding which tool chest is right for you, there are a few things to consider. Both of these tool chests come with a variety of features and benefits that may make one more suitable than the other in certain scenarios.
Husky provides a broad selection of models, varying from essential units with limited storage to high-powered choices that provide ample space for extra items. You can pick the right color and finish to fit in with your workspace by selecting from Husky's broad selection of options. Furthermore, you don't have to worry about durability as they are constructed from resilient steel – ensuring a long-lasting tool chest.
Kobalt offers two main lines: basic units with little storage space and larger units with plenty of extra storage room. These tool chests also come in a variety of colors and finishes, so you can choose something that fits your style. Just like Husky, Kobalt offers tool chests crafted from supremely sturdy steel that is designed to last you for many years of use.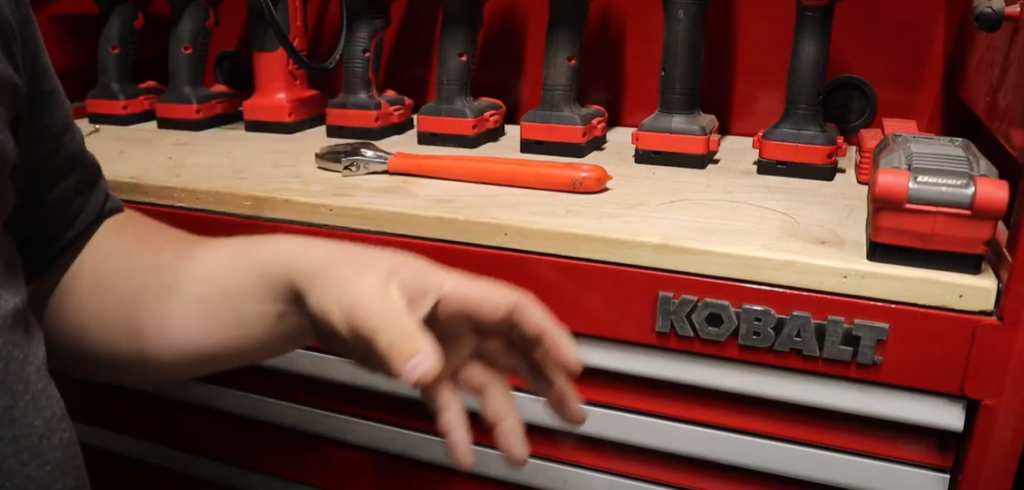 Husky Vs. Kobalt: Who Should Avoid These Tools?
Both Husky and Kobalt tool chests are great for the do-it-yourselfer and professional alike, but there are a few drawbacks that may be deal breakers for some. For instance, both brands come with relatively narrow drawers, making it difficult to store larger items like power tools or large hand tools. Additionally, both Husky and Kobalt tool chests are made with low-grade materials that may not stand up over time.
For those on a tight budget, the cost of either brand is likely to be prohibitive. While they offer good value for the money, neither brand can compete with high-end tool chest brands in terms of features or quality. Both brands also have relatively limited warranties, which may be a concern for some consumers.
Finally, those who will be using their tool chest in extreme climates should avoid both Husky and Kobalt models. Neither brand is designed to handle extreme temperatures or humidity, so they may not stand up to regular use in these conditions. In addition, if you need a tool chest that is particularly portable, it's best to look at other options. Neither Husky nor Kobalt offer models with wheels or handles, making them difficult to move around. [3]
Benefits Of Husky And Kobalt Tools
When it comes to finding the best tool chest, both Husky and Kobalt have their advantages.
Kobalt provides an even wider selection of tool chests, with models ranging from small to large. The chests are constructed with thick metal and strong locks that make them tough enough to withstand even the toughest jobsites. They come with a variety of features as well, including heavy-duty drawers and shelves.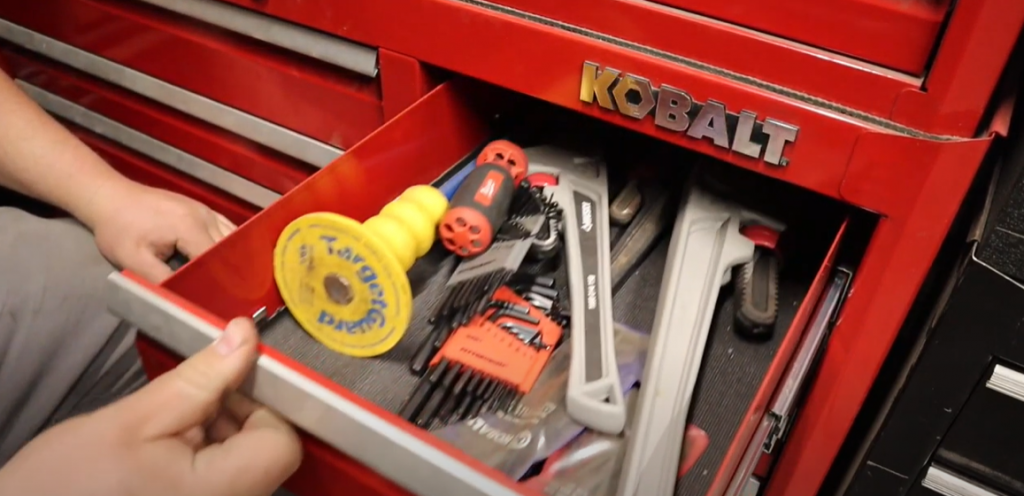 Value
Both Kobalt and Husky offer high-quality tools that come with a lifetime warranty. The prices of the two brands are similar, although some individual products may be more expensive than others.
Durability
When it comes to tool storage, durability is key. You want something that can withstand regular use and abuse without falling apart. The Kobalt brand has a reputation for being one of the most durable tool chests on the market. Its ultra-thick steel construction ensures that your tools will be safe from any kind of wear and tear. On the other hand, Husky has a more basic construction with thinner steel that may not be as durable over the long run. However, it does come with a lifetime warranty which can be a nice perk for those looking to invest in something that will last.
Which Of The Two Brands Should You Choose?
When it comes to choosing between Kobalt and Husky tool chests, it really depends on personal preference. When making an important decision, there are several essential aspects to consider: size, strength, price point, aesthetics and features.
Kobalt is renowned for its luxurious craftsmanship and unrivaled construction quality. This brand offers an expansive selection of models, from the heavy-duty professional options to lightweight and transportable variations. The prices are generally on the high side for this brand, but you get what you pay for. Kobalt's selection includes several sizes and styles, with various features such as drawers that lock securely and adjustable liners in each drawer.
Husky tool chests, on the other hand, are more affordable than Kobalt. For those who may be looking for an inexpensive solution without sacrificing quality, Husky is a great option. From modest to luxurious, they have a vast selection of sizes and styles to accommodate any budget. Most of their models come with patented security technology built-in, as well as drawers that slide open with ease. [4]
FAQ
Who makes Kobalt tool chests?
Kobalt tool chests are made by the Lowe's Companies, Inc., a home improvement retailer headquartered in Mooresville, North Carolina. The Kobalt brand is owned and operated by Lowe's, who produce a wide range of power tools, accessories, and hand tools as well as storage solutions like tool chests.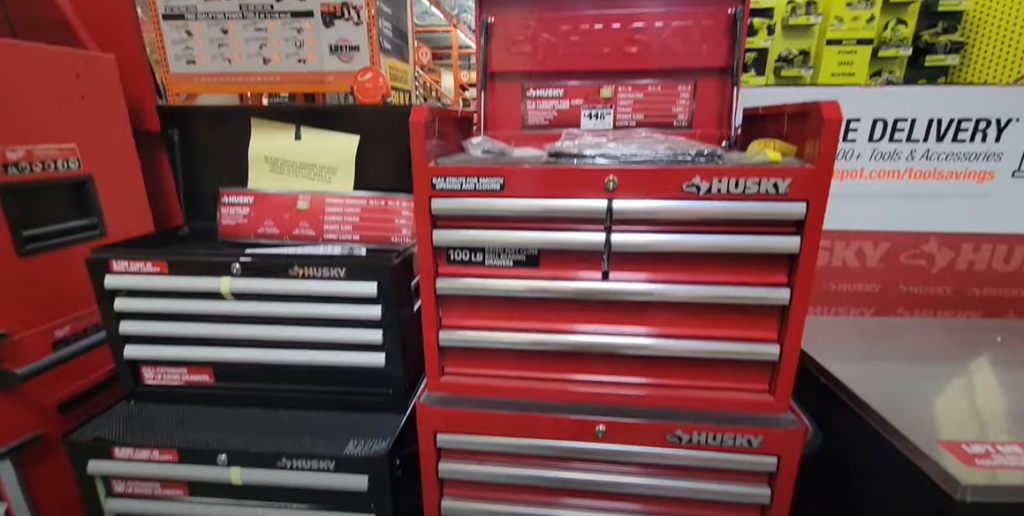 Are Kobalt tools good quality?
Kobalt tools are crafted to provide quality and reliability at an affordable price. The brand is known for its durability, ease of use, and for its ergonomic design. There are a variety of Kobalt tools available; from power tools to hand tools, all designed to get the job done efficiently and reliably. With a commitment to innovation and quality, Kobalt is a great choice for any DIYer or professional.
Who makes Kobalt brand tools?
Kobalt brand tools are manufactured by the Lowe's Corporation. Since its inception in 1921, Lowe's has skyrocketed to become America's second largest home improvement retailer. It is well known for selling a wide range of products from construction materials and appliances to gardening supplies and pet food. In 1998, the Kobalt brand was launched as a professional-grade powerhouse of power tools, hand tools and air compressors that you won't find anywhere else. The company has since expanded its offerings to include tool storage solutions like the popular Kobalt Tool Chest.
Is Kobalt a German company?
No, Kobalt is an American company headquartered in Charlotte, North Carolina. It is a subsidiary of the Lowe's Home Improvement chain and specializes in tools for home improvement projects. The brand was founded in 1998 by Bob Nardelli, former CEO of The Home Depot. Kobalt products are sold exclusively through Lowe's stores and online at Lowes.com. Its product line includes power tools, hand tools, air compressors, generators, pressure washers, lawn mowers and more. Kobalt also offers a variety of tool chests crafted from high-grade steel with heavy gauge drawers that provide enhanced durability and quick accessibility to stored items. In comparison to Husky Tool Chests (manufactured by the Home Depot), Kobalt tool chests are more affordable and have better durability.
What company makes Husky tools?
Husky tools are made by the Home Depot-owned company of the same name. Husky has a wide range of tools and accessories, including tool boxes, pneumatic nailers, drills, saws, and more. They specialize in high quality products at affordable prices.
Are Husky tool chests made in China?
No, while Husky tool chests are made by the Chinese company Techtronic Industries Co. Ltd, they actually produce their products in Taiwan. As such, they are not necessarily considered to be "Made in China" tool chests. Husky tool chests are designed with a focus on ruggedness and portability, making them ideal for many different kinds of jobs. Crafted from robust materials like steel, aluminum and hard plastic, these products are designed to last for many years. On the other hand, Kobalt tool chests are produced by Lowes in North America. These tool chests are known for their sleek design and durability as well as offering a wide variety of sizes and styles to choose from. Furthermore, they are made with heavy-duty steel construction and have a powder-coated finish for added protection.
Where are Kobalt toolboxes manufactured?
Kobalt toolboxes are manufactured by the Lowe's Companies, Inc., and were originally created in 1998. Mooresville, North Carolina is the headquarters of a company that offers an extensive selection of tools to spruce up your home. Kobalt products are sold exclusively at Lowe's stores in the United States, Canada and Mexico.
Where is Kobalt from?
Kobalt is a brand of tools and tool storage that is exclusively sold by Lowe's, the home improvement retailer. Kobalt was first introduced in 1998 and has since become one of Lowe's most popular tool brands. All Kobalt tools and products are designed with the DIYer in mind, offering quality, performance, and value.
Is Kobalt the same as Ryobi?
No. While both are brands of tools and accessories offered by Lowe's, Kobalt is a full line of hand and power tools while Ryobi specializes in cordless and electric power tools. Tools from the two brands can be used together, but they are not the same brand or product lines. In addition to offering their own proprietary products, Kobalt also sells a much larger selection of accessories, including tool chests and other storage solutions.
Is Kobalt a lifetime warranty?
Kobalt provides an extraordinary guarantee for all of their tool chests and cabinets – a lifetime warranty! This covers any defects in workmanship or materials that occur during normal use. Offering ultimate versatility, the Kobalt lifetime warranty on tool chests and cabinets is transferable – so if you sell yours, the new owner will receive all of its advantages as well. Husky does not offer a lifetime warranty on its tool chests and cabinets. The manufacturer provides a limited warranty that covers defects in material or workmanship within the first year of purchase. After the first year, Husky will repair or replace any parts that are defective due to workmanship or materials, but at an additional charge.
Useful Video: Kobalt vs Craftsman Tool Chest Lowe's – Black Friday Season
Conclusion
Kobalt and Husky tool chests both offer a range of features that make them good options for any workshop. When deciding between the two, there are important factors to consider such as cost, size, design, and warranty. Kobalt offers a more affordable option with its various sizes and colors available. The drawers also feature ball-bearing slides that provide smooth operation, and the wood-top work surface gives it a professional look. Husky tool chests offer more heavy duty options with their powder-coated steel construction and internal locking system for added security. Additionally, the integrated power strip and LED light provide extra convenience in dark environments.
References:
https://rxmechanic.com/husky-vs-kobalt/
https://handymansworld.net/husky-vs-kobalt/
https://vehiclefreak.com/husky-vs-kobalt-which-brand-is-better/
https://www.thesawguy.com/husky-vs-kobalt/