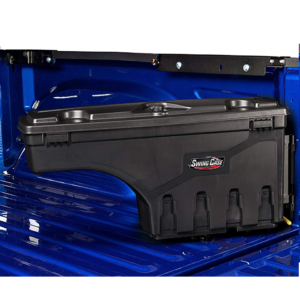 75lb Weight Capacity
Swings Out for Easy Access
Lockable Storage Solution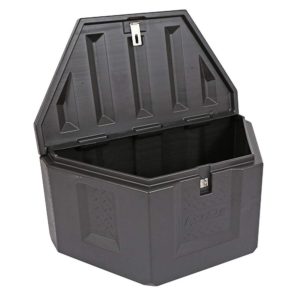 Double Wall Lid
Steel Hasp Latch
Lightweight Poly Plastic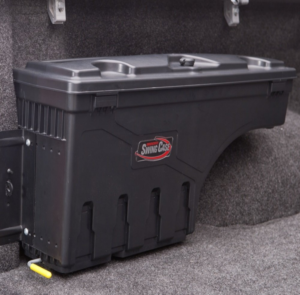 Holds up to 75 pounds
Moisture seal
Lockable lid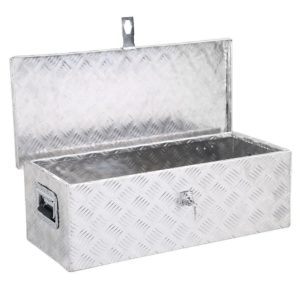 30 inch
Lightweight box
Seal ring design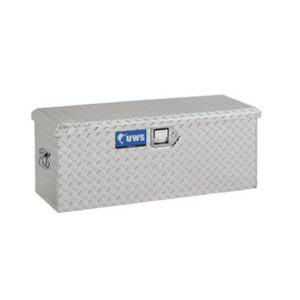 MicroSeal gasket
Provides good security
Stainless steel handles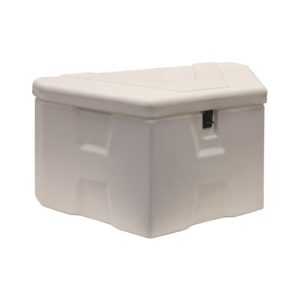 Lightweight construction
Rugged body
Double-Wall Hinged Lid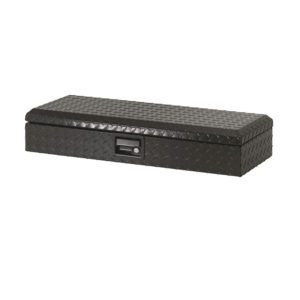 Weight 24.2 pounds
Rugged body
Aluminum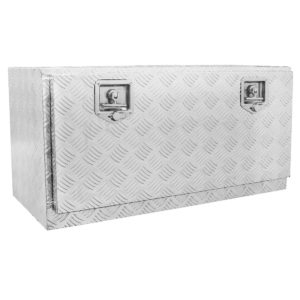 Drop Down Door
Weather-Resistant Seal
Built-in lock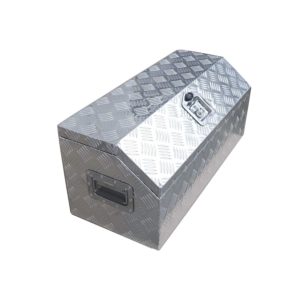 30 inch
Stainless steel t bar lock
Rubber weather seal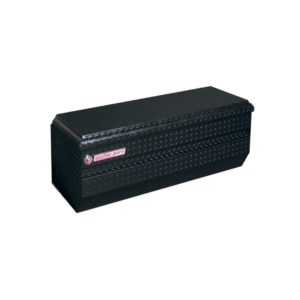 Storage Capacity 10. 0 cu. ft
Extreme Protection Lock
Aluminum
Just like most craftsmen and workshop employees, I go to the places where the duty calls. And my Ford F-150 truck is an irreplaceable assistant during these "duty" trips. However, I never leave the workshop without a special truck toolkit installed in the back. A few friends of mine asked to write a review about the best kits for pickups and I just couldn't say no.
ToolBoxWiki is the project I am really proud of because it allows me to share a truly unbiased experienced about the use of certain kits for manual/electric instruments. It was a real challenge to write the unbiased guide because I've been using the UnderCover SC201D for a few months and couldn't be happier. However, I think I've managed to find a few reliable alternative boxes that are the best match for most U.S. heavy pickups.
How did I pick 10 best products?
Capacity. 75 lbs are the perfect storage capacity even for the heaviest instruments;
Weather/water resistant seals are a must-have parameter for these boxes because you won't keep them in your garage, they will travel along with you during hot summer or cold winter days. So the protection is the first thing to look at, besides an above-average capacity;
The protection locks or/and lockable lids must be very tight – I would recommend the stainless steel lock just like the Brait BR302 has;
In this case, brands are not that important, but the price for truck toolboxes may easily vary from $60 to $200 and the sky is the limit. Once again I picked cheap and more expensive kits that can fit a heavy vehicle;
WeatherGuard, Brait, Lund, STKUSA, Yaheetech are the great brands that create the most sophisticated kits (large and small) for storing, organizing and transporting your manual/electric instruments along with nuts, screws and other necessary accessories. Check the detailed review of each item before making a final choice on the purchase of a toolbox for your pickup.
---
Video Tutorial: UnderCover SwingCase Truck Box Review
---