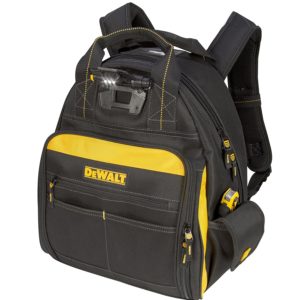 57-Pockets
LED light
Heavy duty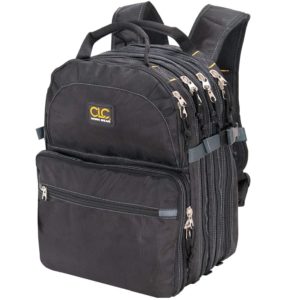 75-Pockets
6 zippered compartments
Heavy duty
23 Pockets
100% Polyester
Adjustable shoulder straps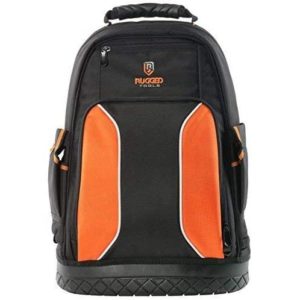 40 Pockets
Polyester
Padded shoulder straps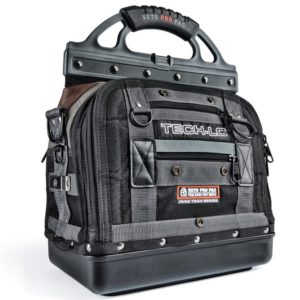 53 pockets
100% Denier Nylon
Rugged construction
---
Choose the Best HVAC Tool Bag
Customer's Choice: the Best Rated HVAC Tool Bags
9 users answered this survey. Please help us improve this review!

88.89% of users selected DEWALT DGL523, 0% selected Custom Leathercraft Bag, 11.11% selected AmazonBasics Tool Bag, 0% selected Rugged Tools Pro and 0% selected Veto TECH-LC Tool Bag. Every month we analyze your answers and change our rating.
---
HVAC technician requires a lot of gear and taking them along can be a little challenging without the proper tool bag. The truth is that not just every bag is really great enough for equipment because some of them can be bulky and strong, rendering it important to pick the right bag that may handle these characteristics.
Tool bags for HVAC technicians typically come with useful options. In both the inner pockets and the outer pockets, such tool bags are quite good to hold any equipment. Along with the many bags that are now available on Amazon, Walmart, eBay and other online marketplaces, making the right choice is essential to transform your working experience.
The following guide includes some of the best HVAC tool bags – check the reviews, the comparison table with the major specs and buying tips. 
Sale
DEWALT DGL523 Lighted Tool Backpack Bag, 57-Pockets
The unique aspect of this Dewalt lighted bag, with its many pockets, is the swivel function of the lighting device. It could be the best choice if you have to work in a badly light job place, even if the research continues for the night.

The DGL523 bag has a great LED lighting device that is also versatile so that you can focus light within the pack and in a different work environment. The average light intensity of this bag is 29 lumens.
Pros
Pros
Many durable pockets
Awesome in-built LED lighting for nighttime jobs
Thanks to padded straps, it is very easy to carry
Easy accessibility
Abrasion-resistant
Cons
Cons
2 AAA batteries are required (for LEDs)
A bit bulky
Some users experience the issues with straps and zippers
When it comes to comfort, the construction of this bag focuses on the back support, the shoulder brace and the handles. Each of these areas is well designed to give extra comfort to consumers, particularly when the backpack is filled with heavy luggage. In fact, the shoulder belts are adjusted to guarantee that the bag fits securely at the back of the customer.
Sale
CLC Custom LeatherCraft 1132 75-Pocket Tool Backpack
This high-duty backpack has 6 compartments with zippers and 75 belt loops, sleeves and pockets of different sizes. This CLC backpack also has flexible reinforced shoulder belts and reinforced handles for added support.

Pockets are versatile because they vary from zippered side panels to wide inside the compartments and vertical pockets that are more comfortable in their way. Also if there are heaps of compartments where you can express different shapes and sizes of tools, this tool bag does suit well.
Pros
Pros
Has a versatile plastic 7-inch tray for smaller tools and parts
A lot of compartments and pockets
Durable
All pockets are flexible
Easy accessibility
Cons
Cons
The compartments inside are not flexible
Not good for carrying large tools
The zippers are not durable
The CLC 1132 backpack comes with 2 well-cushioned handles on the rim. The two handles are helpful, particularly when you require to take the backpack away without dropping your supplies.
Doing the job in the dark is not the same thing as doing the same job on bright days. You should always be extremely careful about the sort of bags you want. In dim days, the bag you pick will be able to light your road and workspace. Each one features an embedded reflective bar. It illuminates the workspace to provide you with added protection.
Pros
Pros
Made of extremely durable materials
Lightweight and portable
Has a reflective strip to work in dark places
Shoulder straps are easy to adjust
Has a comfortable laptop compartment
Cons
Cons
Only one-year warranty
It flops easily, making your tools mixed or even damaged
This versatile and usable day-to-day backpack is powerful and durable. To your ease, there are flexible shoulder belts to have a more secure fit. Also, you do have the option to use the rubberized carrying handles.
It is built to be both sturdy and flexible with the aid of 1680D polyester, which is the most durable material used for the tool bag production.
Pros
Pros
Made of very durable polyester material
The bottom is hard-molded
Small and large pockets
A sternum strap for the weight distribution
The back support
In-built padded straps for shoulders
Cons
Cons
A bit bulky and heavy
Hard to zip if fully loaded
The bottom will provide a flat surface, making it easier to position the backpack upright in some kind of atmosphere while holding the tools upright to avoid collateral injury. It ensures that even though you're covered by snow, dirt, or water, all the equipment inside would still be dry and secure.
Veto Pro Pac TECH-LC Tool Bag
The Veto bag offers a sturdy structure and efficient storage space. The weatherproof body fabric is constructed of high-quality denier nylon. It has 53 device pockets, 8 of which are tiny neoprene-based pockets for drill bits and their associated bit extensions.

The Pro-Pac Tech-LC has a load-free weight of 7 lbs meaning that it can be comfortably transported around, either by strapping it on the back or by holding it by hand with its reinforced top handle.
Pros
Pros
Sturdy build
Improved storage capacity
Five-year warranty
Fully weatherproof
Well-built straps for shoulder support
Cons
Cons
Can't be carried on the back for a long time
Pricey
Heavy, especially when loaded
Only one handle
The length of the base frame is greater than the height of the major compartment, which enables the pocket to sit on a large base frame, unlike backpacks whose height is greater than the length of the floor. In the end, this improves the holding potential of this bag much above the normal internal width.
This powerful tool backpack was built specifically for skilled technicians whose work does not require ascending ladders or walking long distances. You would be able to use this particular bag in harsh weather conditions as well.
The Buyer's Guide
Surely, any HVAC technician wants to buy a high-quality tool bag that will be long-lasting and will not tear easily, without missing any important equipment. There are various types, versions, designs and quality of HVAC tool bags in the global HVAC industry.
There are a few factors to consider when buying an HVAC tool bag: 
Layout
The construction design is significant as it specifies how many tools can be held inside and it dictates the usable carrying ability (capacity) of each bag.
The most critical feature of the design is the quantity, scale and configuration of the pockets/compartments within and outside the bag.
The design determines whether the items are put in the carriers, and this often reduces the quantity of tools that may be held in the bag.
Quality and materials
The premium quality of any tool bag is measured by 3 major criteria: toughness/durability, size and load-free weight.
Toughness is measured by the consistency of the materials used to make the product, and sturdy fabrics mean that the product will not fade easily, thus maintaining its distinctive look.
The specification dictates whether the bag is to be taken about.
The easiest way to hold an HVAC tool bag is to put it over the shoulder, and this ensures that the bag has sturdy and robust shoulder belts that are wear-resistant and can support the weight of a completely filled tool bag.
Apart from the construction of the harness, a high-quality tool bag must be ergonomically built to guarantee that the technician will not fatigue quickly when transporting all the tools.
Similarly, the load-free weight of the bag is significant because it defines its portability size, so a high-quality tool bag is built to be as lightweight as possible.
Comfortable carrying
Performing so in harsh conditions ensures that the degree of focus may be impaired, which, in effect, can end up making errors that could be easily prevented.
Some experts recommend buying a tool bag that has been ergonomically built to fairly spread the weight of the items to prevent the pressure in your back, neck or leg.
This way, you 're going to have the stamina to move from one location to another without fear of experiencing the discomfort you 're used to having when you're using those poorly made bags.
Final thoughts 
These products will make things even simpler for people to apply them. In fact, tool bags will provide you with a lot of versatility. A good HVAC tool bag can make transportation of the specific tools completely easy. With any stronger organization, the instruments inside the bag should be easy to find. But any time you purchase a tool bag or backpack, make sure you value its quality, style, and design according to your daily needs.
---
Video Tutorial: Veto bag loadout HVAC
HVAC Tool Bag Bestsellers
We have tested the most popular HVAC tool bags (the table is updated daily). We show the result in the bestseller list. Here you will find the best available products for you sorted by the customer reviews.
---